How it Works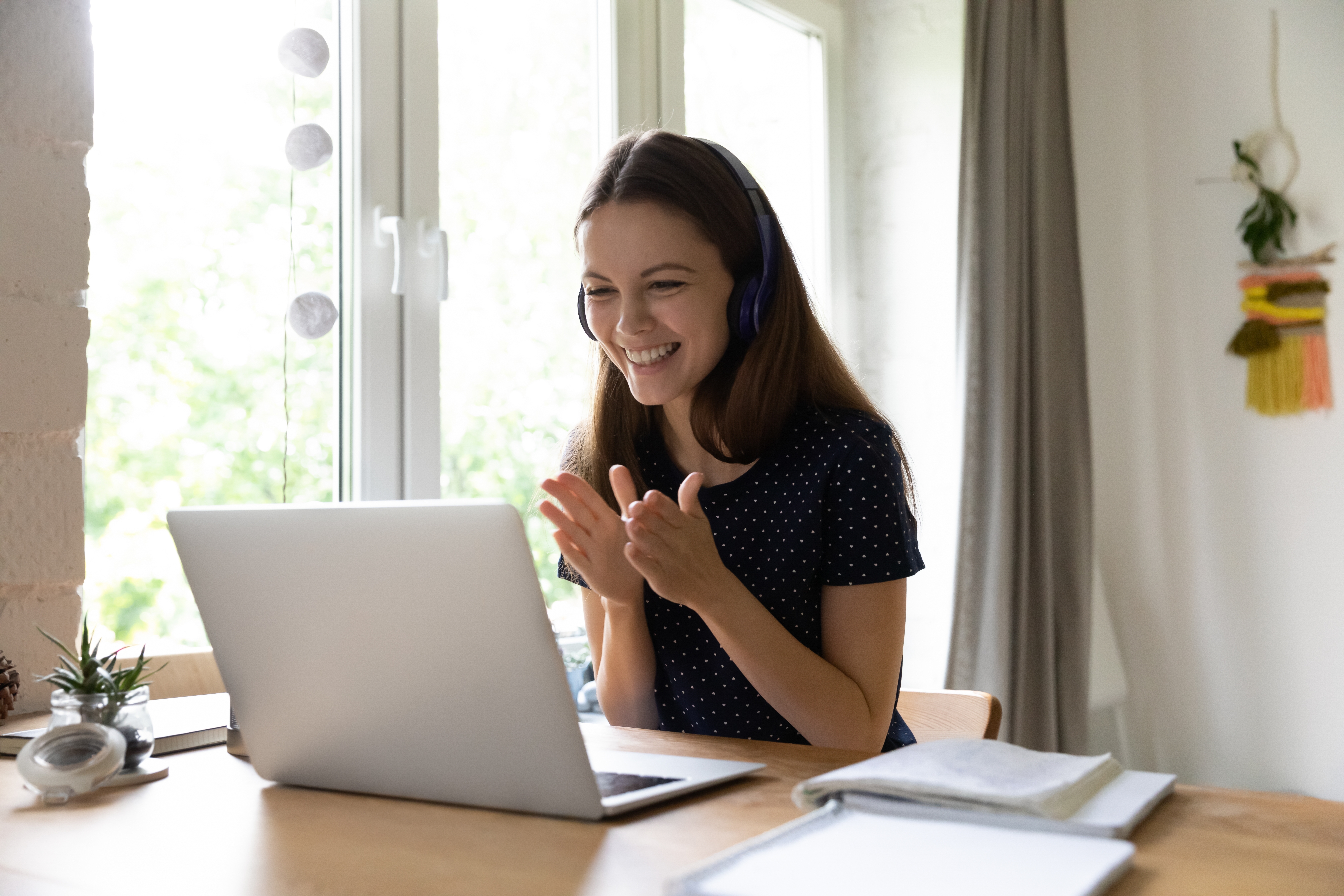 Once a student is accepted into the My Tech High program, teachers and staff work together with families to help students access the most flexible, student-tailored education program available.
Parents review this approved list of teacher-led enrichment courses and the associated enrichment course syllabus library to decide which courses their student wants to select as part of a full-year, 4-period schedule, with each enrichment course occupying a unique position on a student's schedule.

NOTE: All students are required to take an Essential Study Skills course (sometimes referred to as "Homeroom") in Period 1 focused on developing key competencies in areas such as Entrepreneurial, Personal, Civic/Interpersonal, and Professional. See list of resources available to all students as part of being enrolled in this course.

While building the student's plan inside InfoCenter's Schedule Builder, parents submit requests to My Tech High teachers and staff to get additional access to various types of approved supplemental enrichment resources aligned to the individual student's needs.

Examples of approved supplement enrichment resources could include a mix of physical textbooks, related books and materials, community education resources, and digital curriculum providers (see list).

Teachers verify active daily participation in each course for every student through a Weekly Learning Log submitted via InfoCenter.

In order to remain eligible for enrollment in the program, students are expected to engage in educational activities related to every course on their schedule every school day (see 2023-24 calendar) for an average of approximately 25-30 minutes (no less than 90 hours per semester and no more than 360 hours per semester).
Additionally, students are required to submit a work sample during the Annual October Count Day window and maintain a portfolio-of-work throughout the year.

Teachers must also ensure that every student has appropriate electronic equipment and resources to participate in each course, for which an Annual Technology Allowance is provided.
To submit an application, visit https://co.mytechhigh.com/apply
__________________________________________________________________
Formal Notice of Compliance with CDE's current guidance (October, 2023):
Pursuant to statute and related board rule, the "educational process" (which specifically includes what teacher-led instruction means) has been approved by the local boards of education of the various public schools who contract with My Tech High to provide a part-time enrichment program as outlined below:

All students (with assistance, as needed, by a learning coach) submit a summary of the daily activity demonstrating active participation each week in their personalized education plan using a mix of physical textbooks, related books and materials, community education resources, and digital curriculum providers which were pre-approved by the teacher and support staff.

All students participating in the My Tech High program must have a schedule showing exactly four year-long, teacher-led classes as of the pupil enrollment count date and each enrichment course occupies a unique position on a student's schedule.

Students are expected to engage in educational activities related to every course on their schedule every school day (see 2023-24 calendar) for an average of approximately 25-30 minutes (no less than 90 hours per semester and no more than 360 hours per semester).

All students participating in the My Tech High program are considered homeschool students and thus are eligible for a maximum of part-time funding (regardless of the services or instruction being provided).

Students are required to maintain a monthly portfolio of work on-demand for the teacher and school staff to review, evaluate, and approve, upon request.

As all My Tech High courses are considered "Teacher-Led Enrichment Courses", students are ONLY given Pass / Fail grades by their teacher and no courses count toward high school graduation requirements.

Teachers engage every student each week asynchronously inside the My Tech High InfoCenter with personalized assignments and invitations to expand the enrichment work they are doing. For example, teachers will ask students to access additional curriculum resources available to them to dig deeper into a subject area that the students show interest in and report back what they learned.

Teachers extend the learning experience by providing students extensive access to approved enrichment course materials, including both physical and digital, tailored to the individual needs of each student. Where applicable, the supplemental, enrichment coursework aligns with grade level expectations from the Colorado standards.

Teachers support students in participating in local and national academic competitions, teacher-led student clubs on various enrichment topics hosted live in Zoom multiple times per month, virtual and in-person field trips, student showcase nights, park days, and other community-building events.

Students can also schedule a live, Zoom-based individualized tutoring session with their teacher and learning coach on any enrichment course or topic, as needed.

Teachers follow a well-defined "Response to Intervention" process as well as implement thorough "Child Find" procedures to identify and support struggling students.

Teachers who identify a struggling student (particularly at the elementary level) who needs additional help and/or extra instruction in understanding the enrichment course concepts will proactively reach out and schedule 1:1 or 1:some instructional sessions (live and/or recorded).

Teachers record and distribute recorded video sessions to students on targeted subject matter, including enrichment lesson resources and direct instruction, as needed.

Teachers administer research-backed, high-quality, standardized assessments for students, as needed, and use the performance results to inform approved curriculum and instruction practices.

Teachers must also ensure that every student has appropriate electronic equipment and resources to participate in the course, for which an Annual Technology Allowance is provided.

Teachers are required to use one or more of the following data sources for supporting documentation used for Attendance reporting:

October Count Day submission of sample work product

Weekly Learning Logs (course participation, student highlights, competencies developed, etc.)

Teacher-led audit logs from randomized reviews of selected student's monthly portfolio of work, including sample work product

Daily Attendance Records maintained, tracked, and monitored by Colorado-certified Teachers

Teacher's Gradebook Reports

Raw login data from the MTH InfoCenter system

Raw login reports from NEO (the LMS hosting My Tech High's unique tech and entrepreneurship enrichment courses)

Raw login reports from various teacher-approved online supplemental enrichment curriculum resources

Participation logs from synchronous or asynchronous Zoom sessions with teachers (1:1 and 1:some) including tutoring, mentoring, direct instruction, assessments, etc.

Participation logs from approved supplemental enrichment activities through clubs, events, competitions, field trips, park days, community resources and student-led service projects, etc.

Physical or virtual participation logs (synchronous or asynchronous) from regular student showcase nights